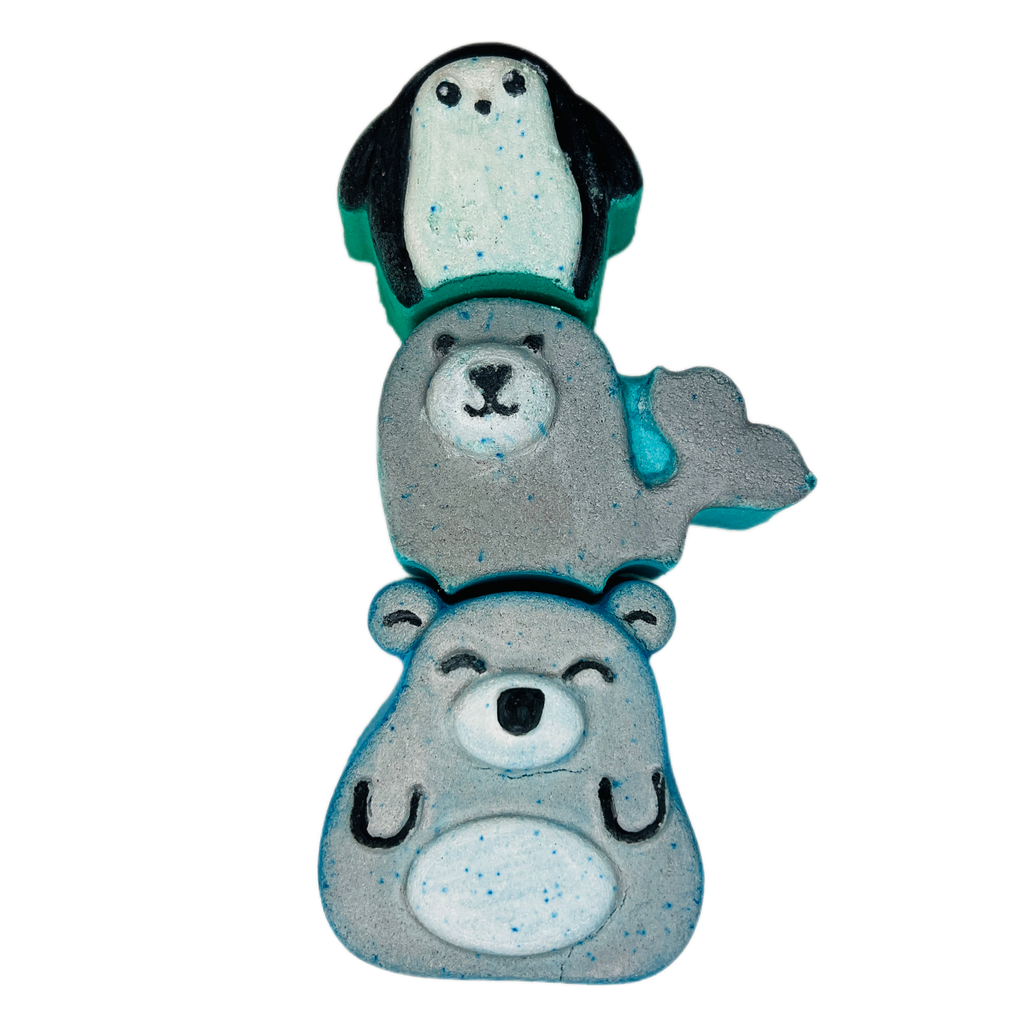 Sea Side ~ Stackers Luxe Bath Bomb
~ Crisp, light, clean fragrance of pristine mountain air after the rain. Soft floral undertones mingles with juicy citrus, and hints of pine and musk to create this wonderful scent.
~ This lush, exotic scent is strong, clean and complex. Top notes of muguet, ozone and ylang ylang blends with notes of rose, jasmine and powder at the base.
~ A wonderful abundance of festive fruits mixed with the warmth of cinnamon. Top notes of sweet cherry, strawberry and apple. A swirl of cinnamon and peach mid notes. The fragrance is completed with violet, powder and vanilla base notes.
 
~ Every item is handmade so each one will be unique. Colours may vary. The total weight of the 3 Bath Bombs is approximately 10+ ounces.

~ Ingredients ~ Baking Soda, Citric Acid, Kaolin, Cream of Tartar, Grapeseed Oil, SLSA, Polysorbate 80, Witch Hazel, Fragrance, Skin Safe Colourant.
 
**Please use caution when getting out of the tub after using this product. Oils released in the tub may make the tub slippery.**

~ To use ~ Unwrap and place 1 bath bomb into a tub of warm water and let it dissolve.

~ Price is for 3 Bath Bomb ~
---
---
More from this collection